---
World's smallest footprint*
DAD323 is a compact dicing saw with a width of only 490 mm, and greatly contributes to improvements in productivity per unit area when multiple units are lined up.
* Investigated internally
Ease of operation
The auto alignment function is included as a standard feature.
Operation via a 15-inch monitor and a GUI (Graphical User Interface)
Large monitor for improved legibility and an increase in the amount of displayable information.
Installed with the same user-friendly operating system as the 3000 series (DAD322 compatibility mode is also supported)
Current (DAD322)

DAD323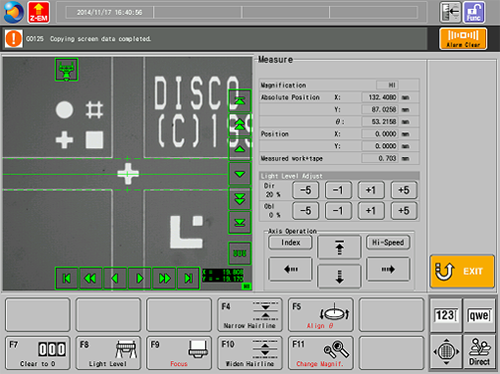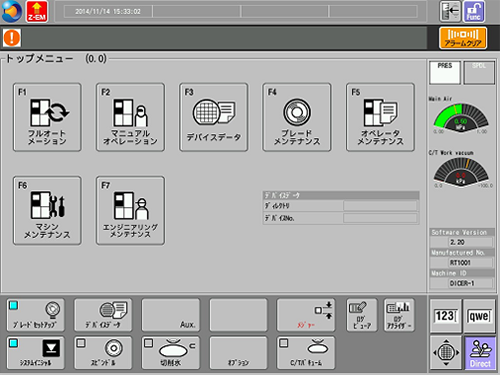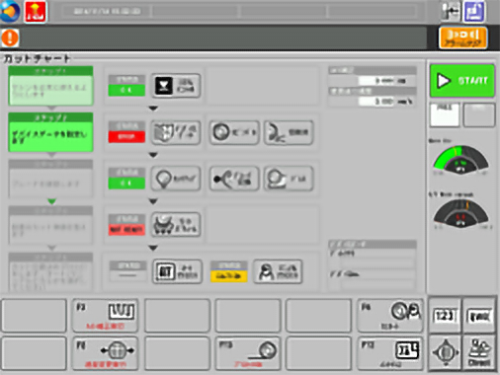 ---
Specifications
*Product appearance, features, specifications, and other details may change due to technical modifications.
*Please read the standard specification sheet thoroughly before use.