---
Compact manual dicing saw
The DAD3241 is a distinctly compact manual dicing saw with support for Φ8-inch workpieces at a width of only 650 mm.
High maintainability
Built-in microscope with a lens shutter and scope blow function reduces maintenance frequency, which increases the utilization rate.
Ease of operation
XIS(Extended Interface System)
Operation buttons are consolidated on the microscope screen.
Wafer mapping
The processing status is displayed visually in the same way as fully automatic equipment.
Log viewer
Analog data is displayed in a graph and equipment data is more easily visualized.
Help viewer
Troubleshooting is displayed when an error occurs to achieve quick and accurate recovery support.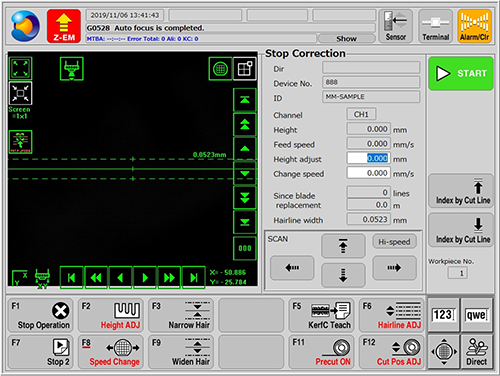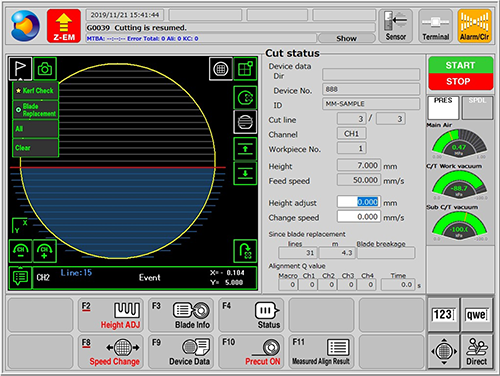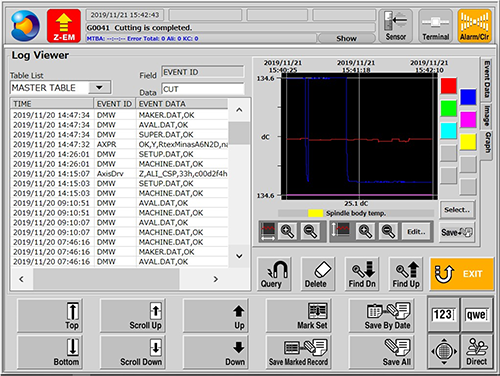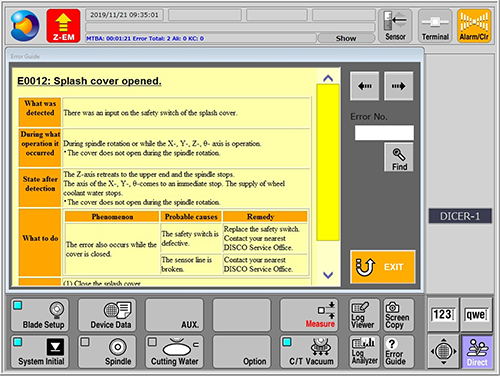 ---
Specifications
*Product appearance, features, specifications, and other details may change due to technical modifications.
*Please read the standard specification sheet thoroughly before use.