---
ABC (Auto Blade Changer)*
This feature minimizes equipment downtime by automatically detecting the end of blade life and performing all operations from blade replacement to continuing processing in fully automatic operation. It also prevents potential human errors during blade replacement due to workpiece changes and is effective for improved traceability.
*Option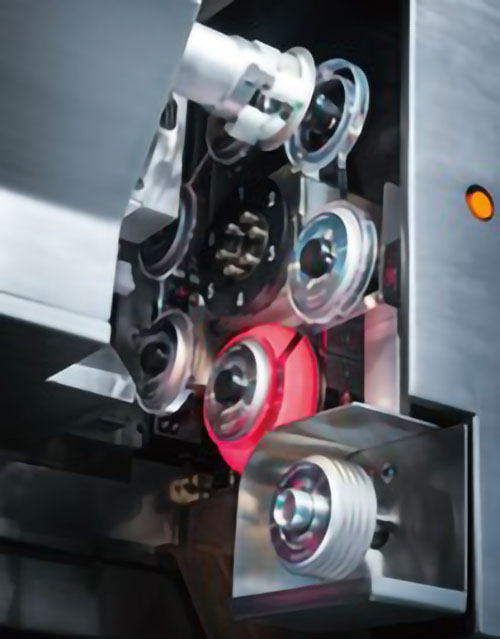 Operation flow
(For frame transfer spec.)
The lower arm retrieves the workpiece from the cassette. Centering is performed at the pre-alignment stage. The lower arm moves the workpiece to the chuck table. → Cutting →

The upper arm moves the workpiece to the spinner table. → Cleaning and drying →

The lower arm returns the workpiece to the cassette.
---
Specifications
*Product appearance, features, specifications, and other details may change due to technical modifications.
*Please read the standard specification sheet thoroughly before use.