---
Enhanced ease of use
Intuitive operation is possible using the same GUI (Graphic User Interface) as DAD3350, the best selling manual dicing saw compatible with Φ8-inch workpieces. By adopting a 19-inch LCD touch panel, it is possible to operate the equipment and check the equipment and blade conditions at the same time. The operator's labor load is reduced using the auto alignment function as a standard specification in addition to providing basic access for operation, replacement of workpieces and blades, etc. on the front side of the equipment.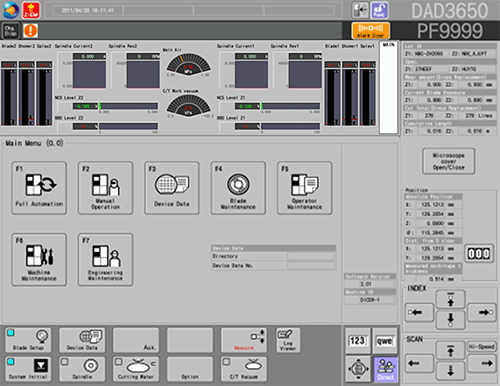 ---
Specifications
*Product appearance, features, specifications, and other details may change due to technical modifications.
*Please read the standard specification sheet thoroughly before use.